Who We Are
Learn More About Historic First Church
---
At Historic First Church, you are shown the unconditional the love of Jesus Christ the moment you come to the door. We are a diverse group of imperfect people who don't claim to have all the answers but enjoy growing together and encouraging one another in our walk. We'd love to learn from you as well. We have kind greeters to provide helpful information and make sure you're comfortable. Please feel free to come a little early before service for coffee, tea, doughnuts, and enjoyable conversation.
---
---
To have a diverse and inclusive church that serves the Crown Heights community and retains the multicultural worship experience of the Azusa Street Revival.
That Revival is where Pentecostalism was born in 1906 (Los Angeles). It's also where people of all races and walks of life came together to celebrate God's goodness under the power of the Holy Spirit--much like the multicultural Day of Pentecost in Acts 2: 1-12.
---
---
---
To be a multicultural church that is social justice oriented, welcomes everyone, and encourages everyone to use their gifts to glorify God. 
---
---
---
We value creating safe spaces for guests and members to receive spiritual and emotional support, healing and recovery.
We value and celebrate the diverse gifts of all people with the inclusive love of Jesus Christ.
We value the power of the Holy Spirit for personal salvation, healing, and social progress.
We value the power of individual and corporate prayer.
We value the commission of Jesus which joyfully commits us to discipleship, evangelism, and community outreach.
We value integrity in our daily walk.
We value compassion toward all people.
We value working toward social justice and equality as Jesus did while knowing the difference between social justice initiatives and community outreach.
We value serving in ministry with humility, ever prayerful, seeking God's guidance and through prayer become sensitive to the leading of the Holy Spirit in all that we hope to accomplish.
We value not taking ourselves too seriously, having fun, and enjoying one another in Christian fellowship.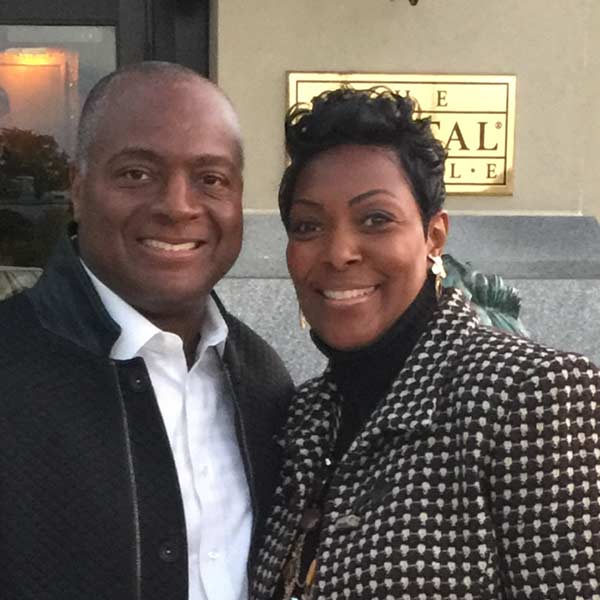 Pastor Joseph D. Clemmons, Jr.
Senior Pastor
Reverend Clemmons graduated from the University of Connecticut with a B.A. degree in Marketing and Communications. After years of success in the corporate world, while pursuing music and screenwriting, Rev. Clemmons decided to answer his call to ministry. While serving in the ministry of West Angeles Church of God in Christ in Los Angeles, he met his wife Mary who also has a heart for serving people.
In 2015, Joseph and Mary relocated to Brooklyn to begin serving at HFC while Rev. Clemmons studied at New Brunswick Theological Seminary. After graduating with a Master of Divinity degree in Transformative Leadership, Rev. Clemmons continued to serve at HFC as Executive Pastor until his pastoral installation 2019. He has submitted his doctoral dissertation at Colgate Rochester Crozier Divinity School with an emphasis on multicultural community engagement.
Pastor Clemmons' vision for a holistic ministry that integrates discipleship, parishioner support, fellowship, community outreach, and evangelism has taken form in an exciting way. Though the pandemic brought challenges, it has also forced HFC to embrace new ministerial opportunities within the congregation and in the Crown Heights, Brooklyn community. With the help of the Lord and partnering parishioners, Pastor Clemmons and Lady Mary have led HFC to be a loving, inclusive church that enjoys serving people of all races and walks of life. By God's grace, HFC continues to grow under Pastor Clemmons' leadership as he emphasizes spiritual health and growth in his preaching and pastoral care. He is a loving husband and father of three adult children, Ajenai Adeyeye (married to Peter Adeyeye), Danielle Vaughan (married to Jeremy Vaughan with their 6-year old son, London), and Joseph Clemmons, III (engaged to Joanna Fletcher).
Get in Touch
We would love to meet you at one of our services! You can also feel free to contact us using the information below.
---
Sunday Morning Worship
10:30 am - 11:45 am
Youth Church
Ages 5-19 (grouped by age)
10:15 am - 12 pm
Wednesday Zoom Conversational Bible Study
7:00-8:30 pm
---
Address
221 Kingston Ave, Brooklyn, NY 11213
Phone/Email
(718) 774-0960 | info@historicfirstchurch.org